National Athletic Trainers Month Spotlight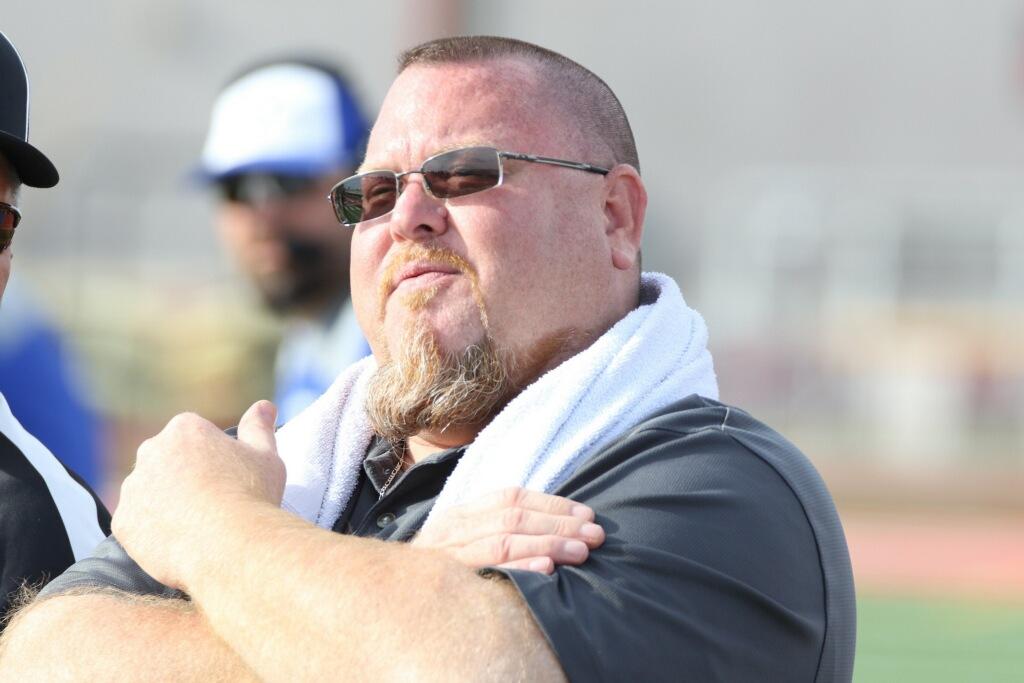 Born: Honolulu, Hawaii - 1968
Raised: East Sparta, Ohio
H.S: Sandy Valley High School, Magnolia, Ohio – 1986
College: Marietta College of Sports Medicine, Marietta, Ohio – 1990
NATA: Became a member - 1988.
BOC:Certified – 1990
Licenses:State of Ohio AT License – 1990
State of Florida AT License – 2000
State of Texas AT License – 2008
American Heart Assoc. Instructor for CPR/AED/1st Aid
Currently Resides in Mission, Texas and is one of the Athletic Trainers at Mission Veterans Memorial High School
30 Years in the profession
How/when did you become interested in the field of Athletic Training?
Got my first glimpse of the profession when I was a sophomore in high school with a MCL injury. My therapist at the doctor's office was an ATC. He showed me what the profession was all about. That was it. Never looked back.
If from out of the valley, how did you end up at the position you are currently in?
I lived and worked in Ohio until 2000 when I moved to Florida to aid my mother while she was undergoing treatment for breast cancer. I did physical therapy for the HealthSouth Corporation and I ran an outreach program for the local high schools. Then, in 2008, I moved to the RGV to take the job with Mission CISD at Veterans Memorial High School.
What drives you to do your job?
A crappy Chevy Trailblazer ;)
Has Athletic Training provided you an opportunity to travel, either in or out of country? What is your favorite memory from this experience?
I've had the opportunity to travel the entire country working with different teams and schools and professional athletes. My job has taken me almost everywhere in this country and a bunch of cool places abroad like Bercy in France, Barcelona, and Japan. It may be difficult to choose my most enjoyable experience because there have been so many over the years. I really enjoyed all the years working with the PGA and LPGA tours and with the athletes at American Honda and American Suzuki. The 2018 VMHS football season might be my current favorite because I got to watch the best athlete I've ever seen and my Student Trainers were outstanding all year.
Do you have any advice for other ATs or students contemplating a career in Athletic Training?
This profession requires a great deal of commitment. You have to be selfless. You have to be willing to work long hours. When it's all said and done, you have to able look yourself in the mirror and know that an Athletic Trainer is what you are, and not just what you do for a paycheck.